| BREWERY NAME (click below) | CITY | INFORMATION KEY | OPEN |
| --- | --- | --- | --- |
| 10 Torr Distilling and Brewing | Reno, NV | | 7 DAYS |
| 1849 Brewing Co | Grass Valley, CA | | 7 DAYS |
| Alaro Craft Brewery | Sacramento-MIDTOWN | | 7 DAYS |
| Alibi Ale Works Incline Brewery & Taproom | Incline Village, NV | | SAT ONLY |
| Alibi Ale Works Incline Public House | Incline Village, NV | | 7 DAYS |
| Alibi Ale Works Truckee Public House | Truckee, CA | | 7 DAYS |
| Amador Brewing Company | Plymouth, CA | | FRI-SUN |
| Asian Brothers Brewing Company | Sacramento-SOUTH | | WED-MON |
| At Ease Brewing Co | Sacramento-MIDTOWN | | WED-SUN |
| Auburn Alehouse | Auburn, CA | | 7 DAYS |
| Auburn Alehouse Annex Tap Room | Auburn, CA | | WED-SUN |
| BarmHaus Brewing Co. | Garden Valley, CA | | THUR-SUN |
| Berryessa Brewing Co. | Winters, CA | | THUR-SUN |
| Big Sexy Brewing | Sacramento-EAST | | WED-MON |
| Big Stump Brew Co. | Sacramento-MIDTOWN | | 7 DAYS |
| Bike Dog Broadway Taproom | Sacramento-MIDTOWN | | TUE-SUN |
| Bike Dog West Sac Brewery & Taproom | West Sacramento, CA | | THUR-SUN |
| BJ's Restaurant & Brewhouse - Arden Fair | Sacramento-NORTH | | 7 DAYS |
| BJ's Restaurant & Brewhouse - Elk Grove | Elk Grove, CA | | 7 DAYS |
| BJ's Restaurant & Brewhouse - Folsom | Folsom, CA | | 7 DAYS |
| BJ's Restaurant & Brewhouse - Natomas | Sacramento-NORTH | | 7 DAYS |
| BJ's Restaurant & Brewhouse - Reno | Reno, NV | | 7 DAYS |
| BJ's Restaurant & Brewhouse - Roseville | Roseville, CA | | 7 DAYS |
| BJ's Restaurant & Brewhouse - Sparks | Sparks, NV | | 7 DAYS |
| BJ's Restaurant & Brewhouse - Vacaville | Vacaville, CA | | 7 DAYS |
| Blue Frog Brewing Company / Fuddruckers | Fairfield, CA | | 7 DAYS |
| Blue Note Brewing Company | Woodland, CA | | 7 DAYS |
| Brasserie Saint James | Reno, NV | | 7 DAYS |
| Burning Barrel Brewing Co | Rancho Cordova, CA | | 7 DAYS |
| Claimstake Brewing | Rancho Cordova, CA | | TUE-SUN |
| Cold Water Brewery & Grill | South Lake Tahoe, CA | | 7 DAYS |
| Cool Beerwerks | Cool, CA | | WED-MON |
| Crooked Lane Brewing Company | Auburn, CA | | 7 DAYS |
| DarkHeart Brewing | Sacramento-NORTH | | THUR-MON |
| Device Brewery & Taproom | Sacramento-EAST | | 7 DAYS |
| Device Brewing, Ice Blocks | Sacramento-MIDTOWN | | 7 DAYS |
| Drake's: The Barn | West Sacramento, CA | | WED-SUN |
| Dreaming Dog Brewery | Elk Grove, CA | | THUR-MON |
| Dueling Dogs Brewing Co. | Lincoln, CA | | THUR-SUN |
| Dunloe Brewing | Davis, CA | | WED-SUN |
| El Dorado Brewing Co. | Diamond Springs, CA | | 7 DAYS |
| Fair Oaks Brew Pub | Fair Oaks, CA | | WED-MON |
| Feather Falls Casino Brewing Co. | Oroville, CA | | 7 DAYS |
| Fieldwork Brewing Co. | Sacramento-MIDTOWN | | 7 DAYS |
| FiftyFifty Brewing Co. | Truckee, CA | | 7 DAYS |
| Five Window Beer Company | Lodi, CA | | TUE-SUN |
| Flatland Brewing Company | Elk Grove, CA | | THUR-SUN |
| Fort Rock Brewing | Rancho Cordova, CA | | 7 DAYS |
| Fountainhead Brewing Company | Sacramento-SOUTH | | WED-MON |
| GoatHouse Brewing Co | Lincoln, CA | | THUR-SAT |
| Gold Hill Vineyard & Brewery | Placerville, CA | | THUR-SUN |
| Grass Valley Brewing Co. | Grass Valley, CA | | 7 DAYS |
| Great Basin Reno Brewery | Reno, NV | | 7 DAYS |
| Great Basin Sparks Brewery | Sparks, NV | | 7 DAYS |
| Heretic Brewing Company | Fairfield, CA | | 7 DAYS |
| High Water Brewing | Lodi, CA | | WED-SUN |
| Hillenbrand Farmhaus Brewery | Newcastle, CA | | THUR-SUN |
| Hooby's Brewing | Winters, CA | | 7 DAYS |
| Hoppy's Railyard Kitchen & Hopgarden | Sacramento-MIDTOWN | | 7 DAYS |
| Hwy 50 Brewery | Camino, CA | | 7 DAYS |
| IDOL Beer Works | Lodi, CA | | THUR-SUN |
| IMBIB Custom Brews | Reno, NV | | 7 DAYS |
| Jackrabbit Brewing Co. | West Sacramento, CA | | 7 DAYS |
| Jack Russell Downtown Restaurant | Placerville, CA | | 7 DAYS |
| Jack Russell Farm Brewery | Camino, CA | | 7 DAYS |
| Kathrin's Biergarten | Rocklin, CA | | WED-SUN |
| King Cong Brewing Co. | Sacramento-NORTH | | 7 DAYS |
| Knee Deep Brewing Co. | Auburn, CA | | 7 DAYS |
| Lake Tahoe AleWorX - Stateline | Stateline, NV | | 7 DAYS |
| Lake Tahoe AleWorX - Y Location | South Lake Tahoe, CA | | 7 DAYS |
| LBB Gastropub & Smokehouse | Loomis, CA | | WED-SUN |
| Lead Dog Downtown Taproom | Reno, NV | | 7 DAYS |
| Lead Dog Taproom & Production Facility | Sparks, NV | | 7 DAYS |
| Lodi Beer Co. | Lodi, CA | | 7 DAYS |
| Loomis Basin Brewery | Loomis, CA | | TUE-SAT |
| Miners Alley Brewing Company | Oroville, CA | | MON-SAT |
| Moksa Brewing Co. | Rocklin, CA | | 7 DAYS |
| Moonraker Brewing Co. | Auburn, CA | | WED-MON |
| Mraz Brewing Company | El Dorado Hills, CA | | 7 DAYS |
| New Glory Craft Brewery Taproom | Sacramento-EAST | | 7 DAYS |
| New Glory Eatery & Taproom | Granite Bay, CA | | 7 DAYS |
| New Helvetia Brewing Company | Sacramento-MIDTOWN | | WED-MON |
| Oak Park Brewing Co. | Sacramento-SOUTH | | 7 DAYS |
| Occidental Taphouse Grill / Baldini's Casino | Sparks, NV | | 7 DAYS |
| Ol' Republic Original Brewery & Taproom | Nevada City, CA | | 7 DAYS |
| Ol' Republic Roadhouse | Nevada City, CA | | WED-SUN |
| Outbreak Brewing Co. | Placerville, CA | | 7 DAYS |
| Out of Bounds Brewery & Tasting Room | Rocklin, CA | | TUE-SUN |
| Out of Bounds Craft Kitchen & Biergarten | Folsom, CA | | 7 DAYS |
| Palm Tree Brewing Company | Orangevale, CA | | 7 DAYS |
| Pigeon Head Brewery | Reno, NV | | 7 DAYS |
| Placerville Brewing Company & Restaurant | Placerville, CA | | WED-MON |
| Porchlight Brewing Co. | Sacramento-EAST | | 7 DAYS |
| Red Bus Brewing Company | Folsom, CA | | WED-SUN |
| Revision Brewing Company | Sparks, NV | | 7 DAYS |
| River City Brewing Company | Carmichael, CA | | 7 DAYS |
| River Rock Brewery | Galt, CA | | TUE-SUN |
| Ruhstaller BSMT Taproom | Sacramento-MIDTOWN | | 7 DAYS |
| Ruhstaller R+D Brewery & Taproom | Dixon, CA | | TUE-SUN |
| Sacrament Brewing / Burgers and Brewhouse | Sacramento-MIDTOWN | | 7 DAYS |
| Shoe Tree Brewing Company | Carson City, NV | | 7 DAYS |
| Sidellis Lake Tahoe Brewery & Restaurant | South Lake Tahoe, CA | | 7 DAYS |
| Silver Peak Grill & Taproom, River Peak | Reno, NV | | 7 DAYS |
| Silver Peak Restaurant & Pilot Brewery | Reno, NV | | 7 DAYS |
| Snowshoe Brewing Co. | Arnold, CA | | 7 DAYS |
| Solano Brewing Company | Vacaville, CA | | FRI-SUN |
| Solid Ground Brewing | Diamond Springs, CA | | 7 DAYS |
| South Lake Brewing Co | South Lake Tahoe, CA | | 7 DAYS |
| South of North Brewing Co. | South Lake Tahoe, CA | | 7 DAYS |
| Stateline Brewery & Restaurant | South Lake Tahoe, CA | | 7 DAYS |
| Stoneyhead Brewing | Reno, NV | | MON-SAT |
| Sudwerk Brewing Co. | Davis, CA | | TUE-SUN |
| Super Owl Brewing | Davis, CA | | WED-SUN |
| Sutter Buttes Brewing | Yuba City, CA | | 7 DAYS |
| Tahoe Mountain Brews | South Lake Tahoe, CA | | WED-SAT |
| The Brew Brothers / Eldorado Resort Casino | Reno, NV | | 7 DAYS |
| The Brewer's Cabinet Production Facility | Reno, NV | | FRI-SUN |
| The Brewer's Cabinet Restaurant & Pilot Brewery | Reno, NV | | 7 DAYS |
| The Brewery at Lake Tahoe | South Lake Tahoe, CA | | 7 DAYS |
| The Dancing Fox Brewery & Restaurant | Lodi, CA | | TUE-SUN |
| The Depot Craft Brewery Distillery | Reno, NV | | 7 DAYS |
| The Fox Brewpub | Carson City, NV | | 7 DAYS |
| The Monk's Cellar Brewery & Public House | Roseville, CA | | 7 DAYS |
| The Other Side by Track 7 | Sacramento-EAST | | 7 DAYS |
| The Union | Carson City, NV | | 7 DAYS |
| Thin Line Brewing Co. | Rancho Cordova, CA | | WED-SUN |
| Three Forks Bakery & Brewing Co. | Nevada City, CA | | WED-MON |
| Three Mile Brewing Co. | Davis, CA | | WED-MON |
| Tilted Mash Brewing | Elk Grove, CA | | WED-MON |
| Tower Brewing | Sacramento-EAST | | 7 DAYS |
| Track 7 Brewing Company - Curtis Park | Sacramento-SOUTH | | 7 DAYS |
| Track 7 Brewing Company - Natomas | Sacramento-NORTH | | 7 DAYS |
| Truckee Brewing Company | Truckee, CA | | 7 DAYS |
| True Symmetry Brewing Company | Suisun City, CA | | THUR-SUN |
| Urban Roots Brewery & Smokehouse | Sacramento-MIDTOWN | | TUE-SUN |
| Virginia City Brewery and Taphouse | Virginia City, NV | | 7 DAYS |
| Waterman Brewing Company | Elk Grove, CA | | 7 DAYS |
| YOLO Brewing Company | West Sacramento, CA | | 7 DAYS |
| CITY | BREWERY NAME (click below) | INFORMATION KEY | OPEN |
| --- | --- | --- | --- |
| Arnold, CA | Snowshoe Brewing Co. | | 7 DAYS |
| Auburn, CA | Auburn Alehouse | | 7 DAYS |
| Auburn, CA | Auburn Alehouse Annex Tap Room | | WED-SUN |
| Auburn, CA | Crooked Lane Brewing Company | | 7 DAYS |
| Auburn, CA | Knee Deep Brewing Co. | | 7 DAYS |
| Auburn, CA | Moonraker Brewing Co. | | WED-MON |
| Camino, CA | Hwy 50 Brewery | | 7 DAYS |
| Camino, CA | Jack Russell Farm Brewery | | 7 DAYS |
| Carmichael, CA | River City Brewing Company | | 7 DAYS |
| Carson City, NV | Shoe Tree Brewing Company | | 7 DAYS |
| Carson City, NV | The Fox Brewpub | | 7 DAYS |
| Carson City, NV | The Union | | 7 DAYS |
| Cool, CA | Cool Beerwerks | | WED-MON |
| Davis, CA | Dunloe Brewing | | WED-SUN |
| Davis, CA | Sudwerk Brewing Co. | | TUE-SUN |
| Davis, CA | Super Owl Brewing | | WED-SUN |
| Davis, CA | Three Mile Brewing Co. | | WED-MON |
| Diamond Springs, CA | El Dorado Brewing Co. | | 7 DAYS |
| Diamond Springs, CA | Solid Ground Brewing | | 7 DAYS |
| Dixon, CA | Ruhstaller R+D Brewery & Taproom | | TUE-SUN |
| El Dorado Hills, CA | Mraz Brewing Company | | 7 DAYS |
| Elk Grove, CA | BJ's Restaurant & Brewhouse | | 7 DAYS |
| Elk Grove, CA | Dreaming Dog Brewery | | THUR-MON |
| Elk Grove, CA | Flatland Brewing Company | | THUR-SUN |
| Elk Grove, CA | Tilted Mash Brewing | | WED-MON |
| Elk Grove, CA | Waterman Brewing Company | | 7 DAYS |
| Fairfield, CA | Blue Frog Brewing Company / Fuddruckers | | 7 DAYS |
| Fairfield, CA | Heretic Brewing Company | | 7 DAYS |
| Fair Oaks, CA | Fair Oaks Brew Pub | | WED-MON |
| Folsom, CA | BJ's Restaurant & Brewhouse | | 7 DAYS |
| Folsom, CA | Out of Bounds Craft Kitchen & Biergarten | | 7 DAYS |
| Folsom, CA | Red Bus Brewing Company | | WED-SUN |
| Galt, CA | River Rock Brewery | | TUE-SUN |
| Garden Valley, CA | BarmHaus Brewing Co. | | THUR-SUN |
| Granite Bay, CA | New Glory Eatery & Taproom | | 7 DAYS |
| Grass Valley, CA | 1849 Brewing Co | | 7 DAYS |
| Grass Valley, CA | Grass Valley Brewing Co. | | 7 DAYS |
| Incline Village, NV | Alibi Ale Works Incline Brewery & Taproom | | SAT ONLY |
| Incline Village, NV | Alibi Ale Works Incline Public House | | 7 DAYS |
| Lincoln, CA | Dueling Dogs Brewing Co. | | THUR-SUN |
| Lincoln, CA | GoatHouse Brewing Co | | THUR-SAT |
| Lodi, CA | Five Window Beer Company | | TUE-SUN |
| Lodi, CA | High Water Brewing | | WED-SUN |
| Lodi, CA | IDOL Beer Works | | THUR-SUN |
| Lodi, CA | Lodi Beer Co. | | 7 DAYS |
| Lodi, CA | The Dancing Fox Brewery & Restaurant | | TUE-SUN |
| Loomis, CA | LBB Gastropub & Smokehouse | | WED-SUN |
| Loomis, CA | Loomis Basin Brewery | | TUE-SAT |
| Nevada City, CA | Ol' Republic Original Brewery & Taproom | | 7 DAYS |
| Nevada City, CA | Ol' Republic Roadhouse | | WED-SUN |
| Nevada City, CA | Three Forks Bakery & Brewing Co. | | WED-MON |
| Newcastle, CA | Hillenbrand Farmhaus Brewery | | THUR-SUN |
| Orangevale, CA | Palm Tree Brewing Company | | 7 DAYS |
| Oroville, CA | Feather Falls Casino Brewing Co. | | 7 DAYS |
| Oroville, CA | Miners Alley Brewing Company | | MON-SAT |
| Placerville, CA | Gold Hill Vineyard & Brewery | | THUR-SUN |
| Placerville, CA | Jack Russell Downtown Restaurant | | 7 DAYS |
| Placerville, CA | Outbreak Brewing Co. | | 7 DAYS |
| Placerville, CA | Placerville Brewing Company & Restaurant | | WED-MON |
| Plymouth, CA | Amador Brewing Company | | FRI-SUN |
| Rancho Cordova, CA | Burning Barrel Brewing Co | | 7 DAYS |
| Rancho Cordova, CA | Claimstake Brewing | | TUE-SUN |
| Rancho Cordova, CA | Fort Rock Brewing | | 7 DAYS |
| Rancho Cordova, CA | Thin Line Brewing Co. | | WED-SUN |
| Reno, NV | 10 Torr Distilling and Brewing | | 7 DAYS |
| Reno, NV | BJ's Restaurant & Brewhouse | | 7 DAYS |
| Reno, NV | Brasserie Saint James | | 7 DAYS |
| Reno, NV | Great Basin Reno Brewery | | 7 DAYS |
| Reno, NV | IMBIB Custom Brews | | 7 DAYS |
| Reno, NV | Lead Dog Downtown Taproom | | 7 DAYS |
| Reno, NV | Pigeon Head Brewery | | 7 DAYS |
| Reno, NV | Silver Peak Grill & Taproom, River Peak | | 7 DAYS |
| Reno, NV | Silver Peak Restaurant & Pilot Brewery | | 7 DAYS |
| Reno, NV | Stoneyhead Brewing | | MON-SAT |
| Reno, NV | The Brew Brothers / Eldorado Resort Casino | | 7 DAYS |
| Reno, NV | The Brewer's Cabinet Production Facility | | FRI-SUN |
| Reno, NV | The Brewer's Cabinet Restaurant & Pilot Brewery | | 7 DAYS |
| Reno, NV | The Depot Craft Brewery Distillery | | 7 DAYS |
| Rocklin, CA | Kathrin's Biergarten | | WED-SUN |
| Rocklin, CA | Moksa Brewing Co. | | 7 DAYS |
| Rocklin, CA | Out of Bounds Brewery & Tasting Room | | TUE-SUN |
| Roseville, CA | BJ's Restaurant & Brewhouse | | 7 DAYS |
| Roseville, CA | The Monk's Cellar Brewery & Public House | | 7 DAYS |
| Sacramento-EAST | Big Sexy Brewing | | WED-MON |
| Sacramento-EAST | Device Brewery & Taproom | | 7 DAYS |
| Sacramento-EAST | New Glory Craft Brewery Taproom | | 7 DAYS |
| Sacramento-EAST | Porchlight Brewing Co. | | 7 DAYS |
| Sacramento-EAST | The Other Side by Track 7 | | 7 DAYS |
| Sacramento-EAST | Tower Brewing | | 7 DAYS |
| Sacramento-MIDTOWN | Alaro Craft Brewery | | 7 DAYS |
| Sacramento-MIDTOWN | At Ease Brewing Co | | WED-SUN |
| Sacramento-MIDTOWN | Big Stump Brew Co. | | 7 DAYS |
| Sacramento-MIDTOWN | Bike Dog Broadway Taproom | | TUE-SUN |
| Sacramento-MIDTOWN | Device Brewing, Ice Blocks | | 7 DAYS |
| Sacramento-MIDTOWN | Fieldwork Brewing Co. | | 7 DAYS |
| Sacramento-MIDTOWN | Hoppy's Railyard Kitchen & Hopgarden | | 7 DAYS |
| Sacramento-MIDTOWN | New Helvetia Brewing Company | | WED-MON |
| Sacramento-MIDTOWN | Ruhstaller BSMT Taproom | | 7 DAYS |
| Sacramento-MIDTOWN | Sacrament Brewing / Burgers and Brewhouse | | 7 DAYS |
| Sacramento-MIDTOWN | Urban Roots Brewery & Smokehouse | | TUE-SUN |
| Sacramento-NORTH | BJ's Restaurant & Brewhouse - Arden Fair | | 7 DAYS |
| Sacramento-NORTH | BJ's Restaurant & Brewhouse - Natomas | | 7 DAYS |
| Sacramento-NORTH | DarkHeart Brewing | | THUR-MON |
| Sacramento-NORTH | King Cong Brewing Co. | | 7 DAYS |
| Sacramento-NORTH | Track 7 Brewing Company - Natomas | | 7 DAYS |
| Sacramento-SOUTH | Asian Brothers Brewing Company | | WED-MON |
| Sacramento-SOUTH | Fountainhead Brewing Company | | WED-MON |
| Sacramento-SOUTH | Oak Park Brewing Co. | | 7 DAYS |
| Sacramento-SOUTH | Track 7 Brewing Company - Curtis Park | | 7 DAYS |
| Sacramento-WEST | Bike Dog West Sac Brewery & Taproom | | THUR-SUN |
| Sacramento-WEST | Drake's: The Barn | | WED-SUN |
| Sacramento-WEST | Jackrabbit Brewing Co. | | 7 DAYS |
| Sacramento-WEST | YOLO Brewing Company | | 7 DAYS |
| South Lake Tahoe, CA | Cold Water Brewery & Grill | | 7 DAYS |
| South Lake Tahoe, CA | Lake Tahoe AleWorX | | 7 DAYS |
| South Lake Tahoe, CA | Sidellis Lake Tahoe Brewery & Restaurant | | 7 DAYS |
| South Lake Tahoe, CA | South Lake Brewing Co | | 7 DAYS |
| South Lake Tahoe, CA | South of North Brewing Co. | | 7 DAYS |
| South Lake Tahoe, CA | Stateline Brewery & Restaurant | | 7 DAYS |
| South Lake Tahoe, CA | Tahoe Mountain Brews | | WED-SAT |
| South Lake Tahoe, CA | The Brewery at Lake Tahoe | | 7 DAYS |
| Sparks, NV | BJ's Restaurant & Brewhouse | | 7 DAYS |
| Sparks, NV | Great Basin Sparks Brewery | | 7 DAYS |
| Sparks, NV | Lead Dog Taproom & Production Facility | | 7 DAYS |
| Sparks, NV | Occidental Taphouse Grill / Baldini's Casino | | 7 DAYS |
| Sparks, NV | Revision Brewing Company | | 7 DAYS |
| Stateline, NV | Lake Tahoe AleWorX | | 7 DAYS |
| Suisun City, CA | True Symmetry Brewing Company | | THUR-SUN |
| Truckee, CA | Alibi Ale Works Truckee Public House | | 7 DAYS |
| Truckee, CA | FiftyFifty Brewing Co. | | 7 DAYS |
| Truckee, CA | Truckee Brewing Company | | 7 DAYS |
| Vacaville, CA | BJ's Restaurant & Brewhouse | | 7 DAYS |
| Vacaville, CA | Solano Brewing Company | | FRI-SUN |
| Virginia City, NV | Virginia City Brewery and Taphouse | | 7 DAYS |
| West Sacramento, CA | (Please SCROLL UP to Sacramento-WEST) | | |
| Winters, CA | Berryessa Brewing Co. | | THUR-SUN |
| Winters, CA | Hooby's Brewing | | 7 DAYS |
| Woodland, CA | Blue Note Brewing Company | | 7 DAYS |
| Yuba City, CA | Sutter Buttes Brewing | | 7 DAYS |
VIEW or PURCHASE
GOLD COUNTRY BEER GEAR HERE.
T-Shirts, Hats, Hoodies, Glassware & More!
California & Nevada Gold Country Beer Festivals
CHECK BACK OFTEN as MORE FESTIVALS are ANNOUNCED!
(Revised 10/23/19)
2019
LOCATION
AGE
FESTIVAL NAME & DESCRIPTION - Click Below
Sept 2
Homewood, CA
FAMILY
Craft Beer & Food Truck Festival - Food, fun and brews at Homewood Mountain Resort
Sept 7
Yuba City CA
21+ Only
Brews, Blues & BBQ - Hosted by the Early Risers Kiwanis Club of Yuba City
Sept 14
So. Lake Tahoe CA
FAMILY
Sample the Sierra - Farm-To-Fork Festival with Craft Beer, spirits, wine, food, produce and art!
Sept 14
Roseville CA
Not listed
Roseville SPLASH! - Craft Beer, Wine & Spirits at Roseville's BIGGEST Party of the Year
Sept 14
El Dorado Hills CA
21+ Only
El Dorado Hills Brewfest - Take in the sights at EDH. Craft beer, food, music, entertainment
Sept 14
Vacaville CA
FAMILY
Art, Wine & Brew Stroll - Craft beer tastings, food, live music, movie screening & more
Sept 21
Fair Oaks CA
FAMILY
Fair Oaks Chicken Festival - Craft Brew Tasting at Central Valley Community Bank
Sept 21
Sacramento CA
FAMILY
California Brewers Festival - Fundraiser for Point West Rotary Club Foundation
Sept 21
Vacaville CA
FAMILY
Oktoberfest - German beer garden, food, live music, free game zone for kids and adults.
Sept 21
Olympic Valley CA
FAMILY
Oktoberfest at Squaw Valley - Authentic German beer, food, music and Oktoberfest Games
Sept 21
So. Lake Tahoe CA
21+ Only
Fall ALE Fest - Vote for your Favorite Brewery, Paint & Sip, Bingo and more at Heavenly Village
Sept 27
Stateline NV
Not listed
SeptOberfest - Biergarten, German Buffet & Polka hosted by Kiwanis Club of Tahoe Sierra
Sept 28
Loomis CA
FAMILY
Oktoberfest - Presented by Loomis Basin Brewing Co. Food, Music & Games.
Sept 28
Tahoe City CA
FAMILY
Tahoe City Oktoberfest - Bavarian-themed games, music & more at Commons Beach
Sept 28
Roseville CA
21+ Only
Bacon & Brew Bash - Bacon inspired dishes; Benefits Roseville Police Activities League
Sept 28
Sacramento CA
21+ Only
Oktoberfest Midtown Sacramento - Street party, live music, German beer, lite German food
Sept 28
Elk Grove CA
FAMILY
Mahon Ranch Hops and Brew Fest - Presentation on Hop Genetics, Music, Food, Car Show
Oct 4
Sacramento CA
21+ Only
Fall Fest Beer & Wine Festival - Food, Games & DJ benefit Positive Coaching Alliance
Oct 4
Auburn CA
Not listed
Oktoberfest - Support Gold Country Rotary. German Food, Beer Stein Holding Competition & more.
Oct 4
Sacramento CA
Not listed
Oktoberfest - Beer tastings, food, music. Women's Council of REALTORS - Sacramento.
Oct 4
Reno, NV
Not listed
Oktoberfest! - All you can eat & drink. Keep your steins full from local participating breweries!
Oct 5
Nevada City CA
Not listed
Oktoberfest - Fundraiser for KARE Crisis Nursery with German Food, beer, entertainment
Oct 5
Lincoln CA
FAMILY
Ride To Walk's Beer & Wine Festival - Unlimited tasting, music, dance, kids booth, mini horses
Oct 5
Oroville CA
21+ Only
Oktoberfest - Beer, brats & music. Attend in lederhosen or a dirndl and get a free gift.
Oct 5-6
So. Lake Tahoe CA
Not listed
Camp Richardson's Oktoberfest - German food, Beer & Wine Garden, music, games
Oct 11-12
Sacramento CA
FAMILY
Oktoberfest - Authentic German Beer, Food & Music at the Sacramento Turn Verein
Oct 12
Auburn CA
Not listed
Auburn Wine, Beer and Food Festival - Walk or Ride, Sample Local Food, Wine & Ale Pairings
Oct 12
Meadow Vista CA
21+ Only
Meadow Vista Oktoberfest - An Adult Night Out!
Oct 18
Woodland CA
Not listed
Tractors & Brews - Ceremonial 6PM engine roar at the California Agricultural Museum
Oct 19
Yuba City CA
21+ Only
California Beer & Wine Festival - Beer, Wine, Food, Cigars, Live Music & More
Oct 19
Folsom CA
21+ Only
Whole Lotta Brews - Benefits the Folsom Cordova Community Partnership
Oct 19
Placerville CA
FAMILY
Placerville Oktoberfest - Craft Breweries, Live Bavarian Music & More
Oct 19
Lincoln CA
FAMILY
Barktoberfest - With Biergarten, by the Placer SPCA for canines & their human companions
Oct 19
Colfax CA
Not listed
Oktoberfest - Food, Music, Games and a Great Selection of Beer to support Local Veterans
Oct 19-20
Reno NV
Not listed
Grand Sierra Beer & Chili Festival - Tasty Craft Beer, live music and spicy hot chili
Oct 20
Loomis CA
FAMILY
Octoberfest - Local beer, live music, door prizes, chicken scratch bingo & contests!
Oct 25
Auburn CA
Not listed
Taste of the Foothills - Local Craft Beers, music & more to support the Auburn Senior Center
Oct 25
Incline Village NV
FAMILY
Battle Born BeerFest & Chili Cook-Off - Country western music. Learn how to line dance!
Oct 25
Carmichael, CA
Not listed
BratFest Fundraiser - BBQ Brats and Beer. Corn Hole Contest, Car Show, Raffle Prizes!
Oct 26
Elk Grove CA
FAMILY
DOGtoberfest - Furry friends are welcome. Tasty food, local beer, and DOGtoberfest Games!
Oct 26
Davis CA
21+ Only
UC Davis Brewfest - Includes Commemorative Mug & Ticket to UC Davis Football Game
Oct 27
Folsom, CA
FAMILY
Spirits, Brews & Bites - Stroll Historic Folsom. Beer, spirits, cider and food samples.
Nov 16
Sacramento CA
FAMILY
Hops & Handlebars - Help ZERO end prostate cancer at Urban Roots Brewery
2020
FESTIVAL NAME & DESCRIPTION - Click Below
Jan 24
Sacramento CA
21+ Only
Art of Beer Invitational - Celebrating Craft Beer and Fine Art for Make-A-Wish
Mar 21
Yuba City CA
21+ Only
Yuba-Sutter Brewfest - Presented by the Active 20-30 Club of Marysville/Yuba City
Mar 27-29
Olympic Valley CA
FAMILY
WinterWonderGrass Squaw - Music, Brews and Mountains
Apr 4-5
Sacramento CA
21+/ALL*
Grilled Cheese Festival - * SAT April 4 is 21+ Only. SUN April 5 is All-Ages.
Apr 17
Elk Grove CA
21+ Only
Elk Grove Brewfest - Craft Beer, Cider, Food and Music in Old Town Elk Grove
Apr 25
Lodi CA
21+ Only
Lodi Beer Fest - Local & National Breweries, Live Band, State BBQ Competiton
May 9
Auburn CA
21+ Only
Foothills Brewfest - Benefits Rotary Club & Gold Country Fair Heritage Foundation
May 30
Rancho Cordova CA
21+ Only
Rancho Americana Brewfest - Beer, Wine & Live Music to support SELF in Honduras
June 13
Nevada City CA
21+ Only
Nevada City Classic Brewfest - Music, Food & Fun at Three Forks Bakery & Brewery
June 20
Lodi CA
21+ Only
Lodi Craft Beer Festival - Hosted by the Lodi Tokay Rotary Club
June 20
Sacramento CA
21+ Only
Front Street Brewfest - Benefits Front Street Animal Shelter. Food, games and more.
June 20
Meyers CA
FAMILY
Tahoe Mountain Bike & Brew Festival - Local Lake Tahoe Beer, Live Music & Kids Zone
Sept 5
Olympic Valley CA
Not listed
Foam Fest - Live music and craft beer in The Village at Squaw Valley to support Achieve Tahoe.
The above information has not been authenticated by GCBrew.com. Events may be subject to change or cancellation.
California & Nevada Gold Country Brew Tour Companies
Take Your Next "Brew-cation" in Gold Rush Country!
Select the Cities Near Your Destination Breweries:
Say "Howdy" To Our Gold Country Craft Beer Pardners!
ANNUAL FINANCIAL SUPPORT PROVIDED TO:
Kegs, Crowlers

& Growlers
Are
ECO-FRIENDLY!
Reduce, Re-Use,

Refill, Recycle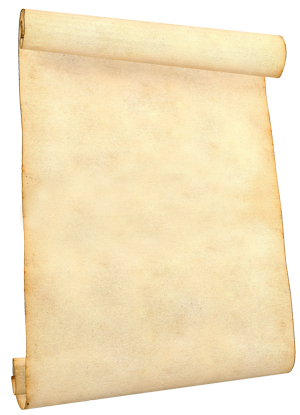 SIGN UP

for our

Em-ALE List!